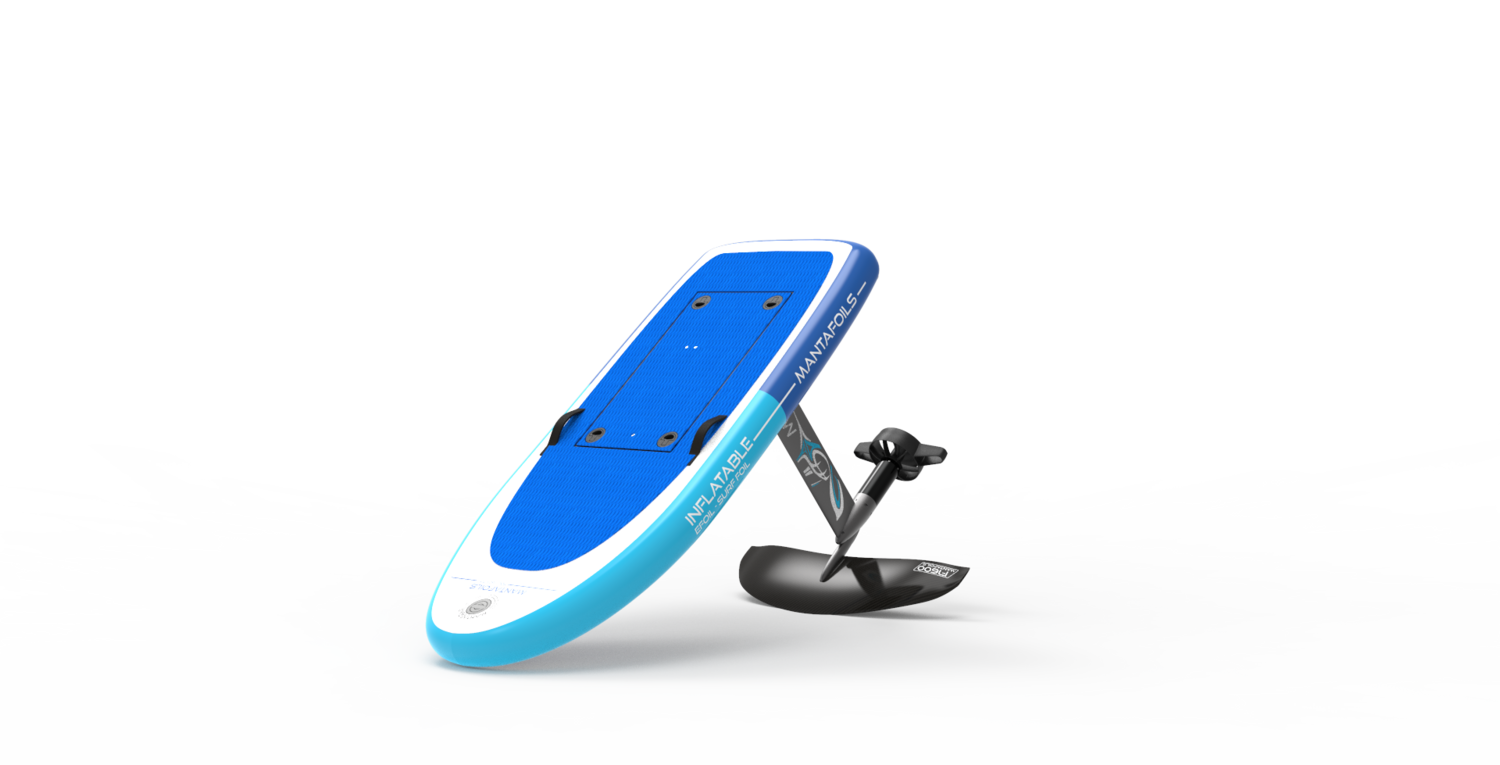 Volt 3 efoil complete kit - FREE SHIPPING
00019
Product Details
Included items:
Efoil, board, remote control, 50Ah battery, charger, bags, wing covers, tefgel, reelX.
The volt efoil just got better!
3 E-foil
Electric PWC
--------
French Design ------------- Assembled in Dubai
140Min Ride time
45Km/h Max speed
45km Range


Volt 3 high capacity battery combined with a new motor developed in house provides higher top speed and silent operation with longer ride time.
The Volt 3 features a unique built in stabilizer prop guard design which reduces risk of injuries and enhances flight precision and feels very stable.
Computer fluids dynamics designed wings provide best in class stability and improved flight time.

PROP GUARD
EMBEDDED STABILIZER
Volt 3 efoil features an innovative stabilizer design built into the prop guard.
Adjustable Stabilizer angle preset system:
- Neutral (Standard)
- Higher lift (for heavier riders and low speed riding)
- Lower Lift (for lighter riders and high speed riders)
WATER COOLED
Designed and tested in high temperature environment, Volt 3 water-cooled Electronic Speed Controller (ESC) ensures reliable long rides.
Low temperature running electronics provides the rider with the full power all the time. It also enhance system reliability.
Simplified and reliable fully waterproof power and data connection are also key aspects of the volt 3.
Water freely flows into the board's compartment and help cooling down the battery.
The Volt 3 mast head features ball valves that let water flow out while riding up in the air.
Volt 3 - 65cm
65cm long mast is for beginners and riding in flat waters.
Suitable for most riders.
Preferred for inflatable boards and heavier riders.
Volt 3 - 85cm
85cm long mast is for intermediate and advanced riders.
Suitable for carbon boards and allows riders to carve like nothing else.
The extra mast length also provides peace of mind when cruising at high speed or riding in choppy waters.
FREERIDE WING
1600 cm2
The Freeride 1600 cm2 efoil wing is the standard choice for most riders.
It enables stable low to medium speed flights and long range and turns smoothly
It will also allow heavier riders to fly easily.
GLIDER WING
1350 cm2
The Glider 1350 cm2 high aspect efoil wing will improve top speed and range and at the expense of lower lifting power.
Not suitable for sharp turns carving.
VOLT SMART BATTERY
Market's highest capacity at 50Ah = ride time up to 120min.
The battery is fully waterproof (IP67 when connectors are plugged in).
A smart BMS (battery management system) with bluetooth connectivity provides safety features such as short circuit protection, temperature and discharge monitoring, etc...
Battery status accessible via Mantafoils smartphone app.
The Battery gets activated once the board's cover is closed.
VOLT REMOTE V2
available june 2022 - free upgrade for volt 3 early buyers
The Volt remote v2 features improved design over previous model.
The large display provides clear speed and other values reading.
Some functions are as follows (not limited to):
- User Customizable display
- GPS speed display
- max speed display
- Estimated distance and travel remaining and elapsed
- Estimated distance to home point (set by user)
- low battery warning
- electronics status (instant power, motor efficiency, temperature, etc...)
- data logging for track records and display on mobile app
- various units change
- speed limiter
- power limiter
- custom startup power level
- adjustable cruise level with continuous press of plus and minus without the need for gear system.
- adjustable rpm ramping speed for more control
- auto OFF display when riding to reduce battery consumption
- Firmware update over the air (with mobile phone app)
- full power OFF when power is closed to avoid battery drainage over time.
- wireless charging
- long range trigger for more precise riding experience (adjustable spring).
- floating remote

VOLT REMOTE V1
The Volt waterproof remote simple design yet efficient has battery level monitoring, Temperature, cruise control.
Simple trigger design allows precise flight control.
Carbon 65L
145x55cm
Advanced Level
rider weight <85kg
The Carbon 65L is the most extreme board of the range. Its low volume and size makes it the perfect toy for advanced riders looking for riding with lightest equipment.
The narrow shape allows high carving angles and high speed.
Carbon 95L
160x70cm
All Levels
rider weight <90kg
The Carbon 95L features high rigidity and medium volume for good all around performance.
Inflatable 110L
160x70cm
All Levels
rider weight <90kg
The Inflatable 110L suits most riders. Easy to transport when deflated and folded in half.
The inflatable robust material will prevent damages when handled on sensitive surfaces such as yacht decks for example.
Inflatable 145L
180x76cm
All Levels
rider weight >90kg
The Inflatable 145L is similar to the Inflatable 110L with an additional 35L to suit heavier riders.
SPECIFICATIONS
Top speed : 45 km/h - 28 mph
Battery capacity : 50Ah - 2.6Wh
Battery Charging time : 2.5 hrs - fast charger | 4.5 hrs - Std charger
Assembled board weight : 32kg - 70lbs depends on board and mast length
Ride time : up to 140 min
Engine rated power : 6,000 W
Remote Charging : Wireless
Max rider weight : 110kg - 250lbs
Save this product for later